Over 2,000 property owners throughout London, Kent, Essex and beyond turn to AM Surveying & Block Management for the provision of the best Block Management service delivered by award winning Property Managers.
​
Using latest technologies, industry qualifications and with over 40 years experience in the field we work with leaseholders, Resident Management Companies, Freeholders, RTM Companies and property developers as appointed flat Managing Agent to residential properties of all types: new build, heritage & listed buildings, conversions and housing estates.
Adhering to the highest industry standards:
the Association of Residential Managing Agents (ARMA).

the Royal Institute of Chartered Surveyors (RICS).

the Institute of Residential Property Managers (IRPM).
Using latest technologies and client-side online tools.
Full Service

​
​
Our infrastructure is designed to serve the specific needs of our leaseholders and clients and to ensure the effective use of service charges.
​
Our Property Managers and support team use our latest systems and tools to deliver unapparelled service to our clients.
Genera
Debt Recovery
---
As Managing Agent is it our responsibilty to persue and collect arrears from bad payers. We have proven and successful in-house methods of effective debt collection operating on a case by case basis relying on legal mechanisms provided by legislation such as the Landlord & Tenant Act 1985 (as amended), the Law of Property Act 1925 and Commonhold and Leasehold Reform Act 2002. Arrears are collected by way of a payment plan, in-house reminders/final notices and, when necessary, engaging external solicitors. Where cases are passed to solicitors we liaise between parties, bringing solicitors up to speed on a case and keeping clients updated along the way.
---
Online Portal Myblockman
---
Myblockman provides secure access to a variety of valuable block information 24/7 including: Breakdown of service charge & ground rent account history. Online announcement board. Download block documents including insurance policies, statements, budgets and other similar useful information. Myblockman brings property owners a vital communication line, such as advising you when repairs are being carried out on site. Myblockman is provided as standard as part of our Block Management services.
---
Major Works & s20 Consultations
---
Major works are likely the most costly expenditure a building will face, thus professional project management is essential to ensure works are completed satisfactorily, to budget and on schedule. In accordance with section 20 of the Landlord & Tenant Act 1985 (as amended) Freehold Landlords MUST consult with Leaseholders when certain cost thresholds are met, prior to executing such "qualifying works". Our qualified Building Surveyors collaborate with our Property Managers to oversee contractors and project manage works through to a satisfactory completion for our clients and building occupiers. Additional fees should be expected during major works on top of the usual Managing Agent fees, our fees for completing s20 Leaseholder consultations and project management of the works typically range from 12-15% plus VAT of the works ex. VAT.
---
Regular Visits
---
Visits carried out at monthly, quarterly or bi-annual intervals, subject to the size and requirements of a property/block. Site visits are used as an opportunity to inspect internal and external communal areas. This includes areas such as the hallways, landings, cupboards, gardens and external areas, as well as the external fabric of the building. Property Managers complete inspections using tablets to record matters of maintenance, health & safety and deal with any matters arrising raised by a Leaseholder.
---
Service Charge & Ground Rent Collection
---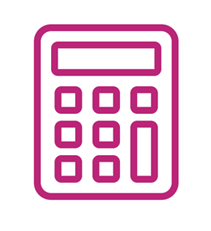 Client funds are held in ring-fenced client bank accounts held in trust, in accordance with strict regulations of the Royal Institute of Chartered Surveyors (RICS) and the Association of Residential Managing Agents (ARMA). Financial services provided include: Collecting Ground Rent/Service Charge according to terms of Leases. Setting annual budgets. Managing budgets. Providing comprehensive interim reports to clients. Arranging and distributing year end service charge accounts. Pursuing arrears and liaising with solicitors, courts and tribunals. Attending courts and tribunals.
---
Budgeting and Financial Management
---
Service charges may only be enforced when demanded in accordance with terms of a lease (or Transfer Document or Deed) and relevant legistation. Many leases, especially modern ones, prescribe service charges to be paid in line with a financial period, and as such annual service charge budgets are prepared containing all anticipated expenditures and Reserve Funds recoverable, as per the terms of the Lease/Transfer Deed. Our team carefully review leases and deeds before constructing budgets, ensuring they are prepared strictly in accordance with the same. Using our Block Management specific software we have many robust reporting functions available to our clients including: Budget Analysis Arrears Statements Itemised Expenditure Breakdown Income vs Expenditure
---
Insurance Matters
---
Our expert insurance professionals are on hand to assist and guide our clients through the complex world of property insurance. We provide insurance intermediary services for a range of insurances including: Property Owners (Building's Insurance) Terrorism Mechanical Directors & Officers Employers Liabiltiy Public Liabilty Our team are trained to advise you conerning the type of cover you require and how insurance may effect you and your property. Services provided include: Insurance Policy Placement & Renewals Claims Handling Reinstatement Valuations
---
Health & Safety Matters
---
At AM Surveying & Block Management we take health & safety very seriously and are constantly looking to improve our services in this regard. All our Property Managers receive training to ensure they are fully abreast of current legislation effecting health & safety in blocks of flats. The Managing Agent plays a vital role in managing "risk" within a block of flats on behalf of the client. Subject to the age and build of a property this may include conducting the following: - Health, Safety & Fire Risk Assessments. - Asbestos Assessments. - Legionella Risk Assessments. - Periodic electrical condition inspections. - Meeting CDM Regulations during building works. - Taking continual action to reach legal compliance in respect of all of the above.
---
Company Secretarial Services
---
Where acting as Managing Agent, AM Surveying & Block Management can also offer clients corporate company secretarial services when obligations of a limited company must be met. Our corporate company secretarial services include: Holding the company registered office address. Dealing with company correspondence arising. Arranging filing of annual returns and accounts at Companies House. Making Directors & Officers appointments/terminations at Companies House. Arranging and attending company meetings, taking meeting minutes and circulating the same. Separate fees are applicable for acting as Corporate Company Secretary, fees start at £250.00 plus VAT per year and are often recoverable via service charges.
---
Helping with Handover
---
When appointing AM Surveying & Block Management as Managing Agent at your property we will take care of collecting the handover papers from the outgoingnAgent and compiling everything we need to efficiently manage your property. Whilst our clients may play a role in providing some of the information we need at handover, we endeavour to keep all inconvenience of our client to a minimum during this process. Likely your exiting Managing Agent will have a notice period before their services fully come to an end, we use this time to prepare our systems ready to take over the day after the exiting Agent's services terminate. This provides for a seamless transition whereby residents experience no lapse in service. No setup or handover fees are charged on new instructions.
---
---
Setting budgets & collecting service charges
Management of maintenance and major works.
Wide range of in-house services

:
​
- Building Surveyors
​
- General Maintenance operatives
​
- Gardening operatives
​
- Cleaning operatives.
At AM Surveying & Block Management our AM operatives work exclusively for our managed Block Management portfolio to bring along a range of benefits; vetted trusted employees of AM, GPS tracking, real time job updates and complete control working directly for our Property Managers and clients.
Independent Customer Reviews